Black Friday Secret Stores wont tell you
Black Friday Hype... Who needs it?
Black Friday is almost here, time to wake up at the crack of dawn (or more appropriately ditch the holiday bird) to get serious savings, because after all Black Friday is synonymous with serious savings......right?!? Surprisingly, no!!!
Heres the secret stores do not want you to know...
Black Friday deals are offered all throughout December, just not all on the same day.
This means that while most stores run a sale on Black Friday, they repeat the sales at least twice, just at different times then one another. So you can get the same deals if you look for them during December.
YAY! Savings is happy to reveal that you don't need to succumb to Black Friday insanity to get the best deals. In fact, with the exception of Doorbusters, the best deals aren't necessarily on Black Friday.
Need more convincing? According to a recent study, over 90 percent of Black Friday deals are the exact same items and prices as last year. Plus, many other seemingly discounted deals are faked by retailers to give shoppers the illusion of savings.
An example of this is jacking up the price 40% then offering a 40% discount.
So how do you get the best deals?? (we think you already know the answer) - rely on YAY! Savings.com!!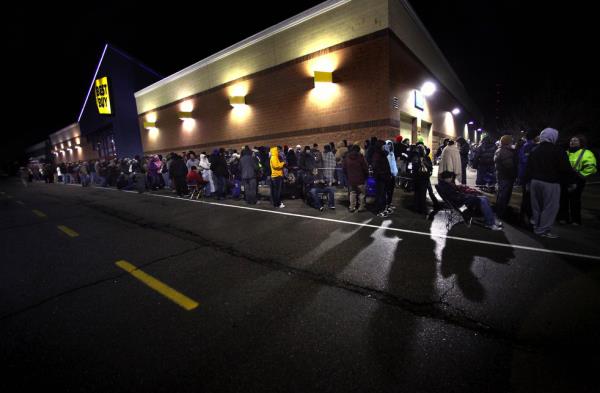 First, take a rest easy, you have a whole month to find the perfect gifts at the perfect price. We can promise you that better deals are on the horizon and we're going to help you get them. Here's how:
1) We have created spotlight pages on our website that will easily help you find the best deals.
Storewide Sales
- This page saves you on your whole site order. These usually are our members favorite kinds of coupons.
Top Deals
- These are the highest rated sales and codes.
Flash Sales
- A flash sale is a sale on a product for a limited time or until stock runs out, we collect them on this page for you, so savings are as high as 90%!
Members Only
- These are handpicked coupons only available to our subscribers.
Links to pages are available on our homepage.
2) Our daily YAY! Savings newsletter will make highlight the hottest deals so you don't miss them.
Remember, we hand pick the best deals daily for you.
3) Don't forget your YAY! Savings training and wait until we have a coupon for 40% or more (trust us, it'll happen)
And it's that simple....
Facebook Conversations
---